Fracture Healing Simulation Expert & Software Development
Dr. Lucas Engelhardt
Lucas received his PhD (Dr. rer. nat.) in the field of distal radius fracture healing simulations, backed with a M.Sc. in Computational Science and Engineering. He is looking forward to transfer his cutting-edge knowledge on fracture healing into a practical usable application. At OSORA he is responsible for the steady extension of the fracture healing simulation framework and the software development.
Fracture Healing Simulation & AI Expert, Software Engineering
Dr. Frank Niemeyer
Having worked on the scientific fracture healing simulation model since 2005, Frank contributes invaluable experience for transforming the technology into a useable tool for a wider audience. Frank holds a PhD (Dr. biol. hum.) in computational biomechanics. At OSORA he is responsible for developing a viable and scaleable technical foundation.
Product Development & Ramp-Up
Frederik Walter
With a university background in Electrical Engineering and Information Technology, Frederik knows the technical capabilities of the FHS to drive the vision. After his studies he went on to work for a consulting company to gain experience in product development and agile project management, which he is now applying at OSORA. Frederik is responsible for the design of the product and management of the development process.
Business Development
Dr. Andreas Arnegger
Andreas earned his PhD (Dr. oec.) in the field of Business Development at the Chair of Marketing & Business Development at the University of Hohenheim. In addition to his studies he has several years of experience as a freelance business consultant. He is responsible for Business Development & Investor Relations at OSORA.
Advisors
Biomechanics and Fracture Healing
Prof. Dr. Lutz Claes
Former Director Biomechanics Institute Ulm
Medical Expertise
Univ. Prof. Dr. med. Florian Gebhard
Deputy Medical Director Ulm University Medical Center
Medical Expertise
PD Dr. med. Konrad Schütze
Clinic of Trauma, Hand, Plastic and Reconstructive Surgery Ulm University Medical Center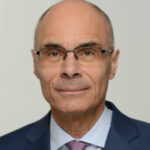 Medical Expertise
Prof. Dr. med. Michael Blauth
Former Director Department for Trauma Surgery Medical University Innsbruck
Fracture Healing
Prof. Dr. Anita Ignatius
Director Institute of Orthopaedic Research and Biomechanics, Ulm University
Modelling and Simulation
Dr.-Ing. Ulrich Simon
Managing Director Scientific Computing Centre Ulm University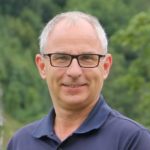 Numerical Mathematics
Prof. Dr. Karsten Urban
Head of the Institute for Numerical Mathematics Ulm University
Spine Biomechanics
Prof. Dr. Hans-Joachim Wilke
Associate Director Institute of Orthopaedic Research and Biomechanics
OSORA is embedded in a motivating and driving network: